New Jersey's
Turf Management Experts
SportCare is the only factory-trained and authorized independent contractor in New Jersey for artificial turf maintenance, warranty service and repair, and safety testing of indoor and outdoor turf sports fields.
Certified to Keep Your Fields
Safe and Playable
Our factory authorization combined with over 15 years of experience in professional turf management makes us uniquely qualified to keep your turf sports fields safe for play and well-groomed season after season. You can depend on the experts at SportCare to use our manufacturer-approved turf management services to help you avoid turf field downtime and extend the life of your high school, college or recreation department turf fields.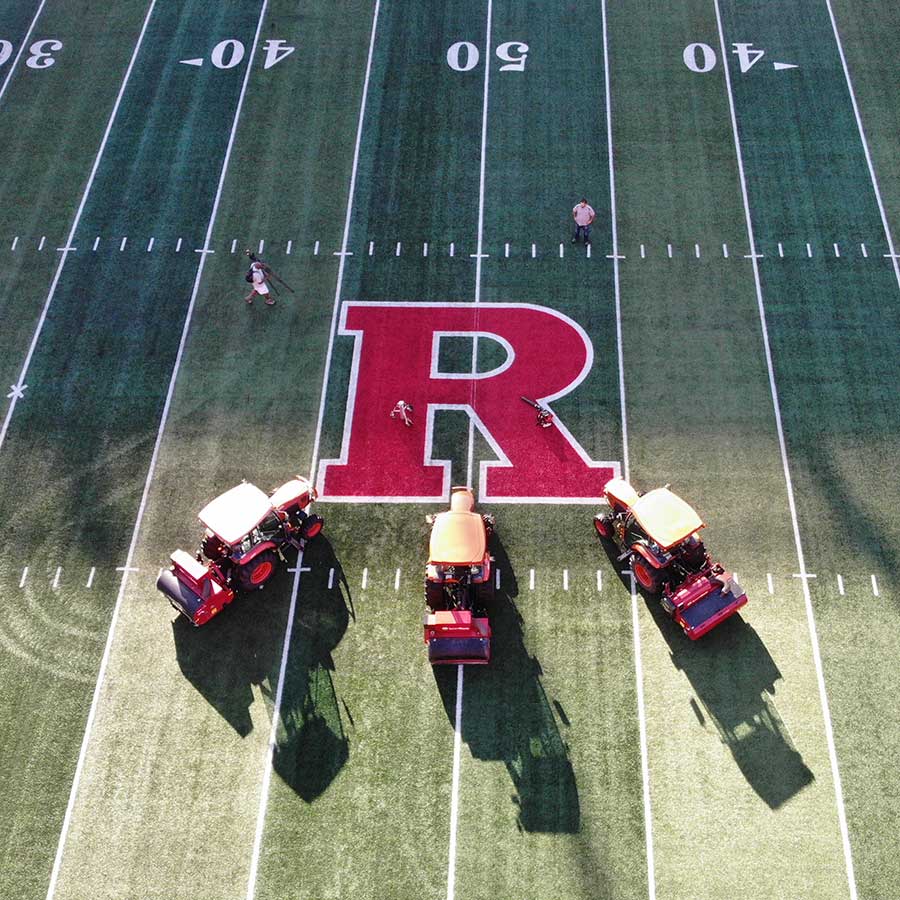 Our Work Throughout
New Jersey
New Jersey area high schools, colleges, and universities have trusted SportCare for over 15 years to provide professional artificial turf maintenance, safety testing, and warranty service and repair for their indoor and outdoor turf sports fields. Rutgers University, Montclair University, Manhattan College, Rutgers Prep, and Pingry are just a few of the schools that are proud to host sporting events on synthetic turf fields that SportCare services and maintains. Athletic directors rave about our timely and dependable expert turf management services. At SportCare we're proud of our long history of keeping synthetic turf playing fields safe, well-groomed and playable for athletes throughout the NJ area.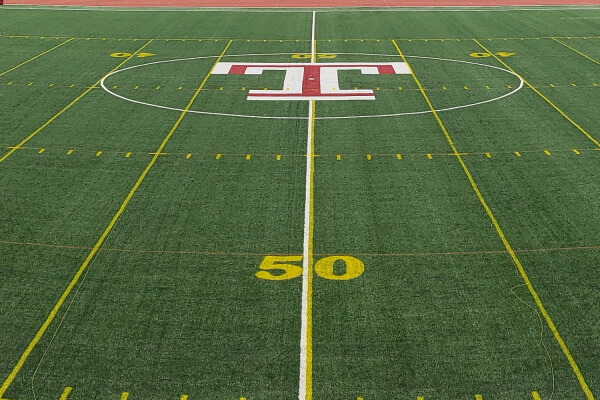 Colleges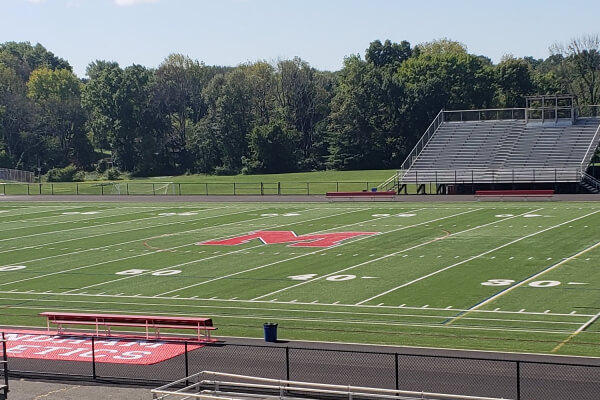 High Schools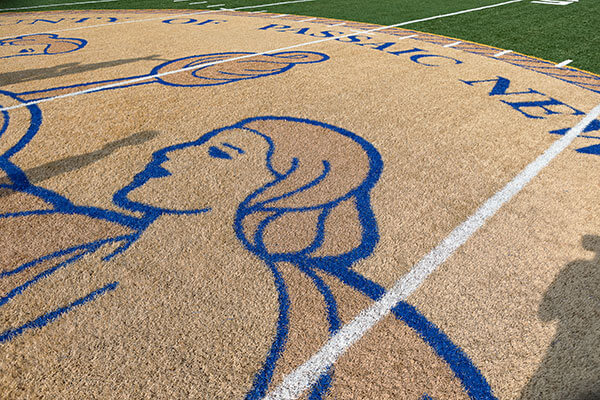 Recreation Departments
Top Six Reasons Athletic Directors Depend on SportCare for Sports Turf Management
1. Turf Management Expertise
With over 15 years of experience in sports turf management, the experts at SportCare have the skills to recognize potential problems on a turf field before they can cause injury or a game cancellation. We also teach our customers how to identify issues that need attention by a SportCare technician. Our knowledgeable technicians take a proactive approach to prolong the life of every turf field and prevent injuries through precise, expert repairs. We're the turf manufacturers' first line of defense for quality control and reputation. Field manufacturers like Astroturf, FieldTurf, A-Turf, and Shaw depend on the SportCare team to provide their customers with turf field maintenance, repairs and safety testing.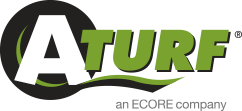 2. Manufacturer Trained
Every SportCare technician completes manufacturers' training in proper field maintenance and repair procedures for turf sports fields. We're the only independent turf field maintenance contractor that is authorized by field manufacturers to inspect, repair and maintain AstroTurf, FieldTurf, A-Turf, and Shaw fields. We're also trained to accurately safety test turf fields and provide proof that the fields are safe for play. SportCare technicians use specialized equipment to sift debris from your turf field infill to keep it safe and looking its best. SportCare has established excellent relationships with turf field manufacturers, making it quick and easy for us to communicate with them and to handle warranty claims on your behalf.
3. Dedicated to Service
Our business is 100% dedicated to turf field maintenance, repair and safety testing. Unlike turf field sales and installation companies, we aren't distracted by installation jobs, so we respond quickly with dependable, expert service every time. We typically provide same-day service because it's critical to make outdoor and indoor turf fields safe immediately to protect athletes from injury.
4. Unparalleled Emergency Service
We provide emergency service to any school or town, regardless of whether they're a current customer. Our priority is to make turf fields safe for play and help schools and townships avoid the hassle of rescheduling athletic events.
5. Warranty
Our warranty covers the workmanship of all of our repairs. When you trust SportCare to repair any of your turf fields—including your turf baseball field, turf softball fields, and field hockey turf—you can be sure we'll stand behind our work!
6. Affordable
We work within school and recreation department budgets to create turf field maintenance and repair plans work for everyone.

Professional

Turf Management Company



Serving Northern and Central NJ
SportCare has earned its reputation as the preferred provider of turf care, including turf field maintenance, repair and safety testing, in northern and central New Jersey. Our manufacturer-trained team of turf field maintenance technicians is dedicated to turf field service. We take a proactive approach to ensure the safety of your athletes by recognizing potential field-safety issues and remedying them quickly and expertly. When a problem with your turf field does pop up unexpectedly, you can count on SportCare's top-notch emergency turf field repair service to make your field safe for play, so you don't have to reschedule games. SportCare provides affordable turf field management services throughout the northern and central New Jersey area.
Get Started
Today!
Call (732) 560-8844 or email info@sportcaresfm.com today to learn how SportCare can help you keep your turf fields safe and playable.