Snow Removal Services
The weather in New Jersey can be erratic, with unexpected snowfall during the fall and spring sports seasons. And, the snow that builds up all winter can be impossible to remove in time for spring sports. Don't let an early- or late-season snowstorm or compacted, frozen snow cause an interruption to your sports schedule. SportCare's experts have specialized turf plowing equipment and the expertise to safely clear the snow from your turf fields without stripping away the rubber infill or tearing the seams. Depend on SportCare to keep your artificial turf fields playable all year long!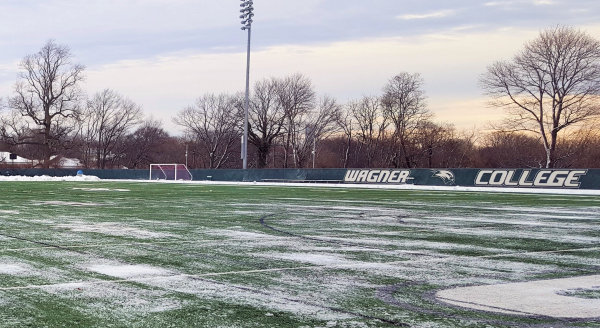 Ready to play!
Snow Removal
Improper snow plowing can result in damage to the field not covered in your warranty!
Why you should call SportCare for your turf snow removal...
Approved equipment and methods for synthetic turf snow removal with experienced technicians.
Teflon bladed snow pushers and/or snow-throwers used for MINIMAL crumb rubber displacement from plowing that will not damage the turf.
Approved and insured synthetic turf maintenance company with proper equipment to repair turf if for any reason an issue occurs.
Experienced technicians who work on synthetic turf fields year-round.

Complete Complement

of Turf Field Services

Serving Northern and Central New Jersey
From snow removal, turf painting, and sports equipment installation to turf field disinfecting and emergency turf repair, we're the turf management professionals trusted to keep synthetic athletic fields throughout New Jersey safe and playable. SportCare's experts can provide you with the services you need to help you avoid delays to your sports schedules by keeping your synthetic turf fields attractive and safe for play. When you need a turf management company that you can stake your reputation on, choose the factory-certified experts at SportCare.
Get Started
Today!
Call (732) 560-8844 or email info@sportcaresfm.com today to learn how SportCare can help you keep your turf fields safe and playable.