NJ's Synthetic
Turf Maintenance

Experts

As the only factory-authorized, independent turf field contractor in northern and central New Jersey, SportCare has the knowledge and expertise to keep your synthetic turf playing surfaces well-groomed and safe for play. The turf field manufacturers have trained all SportCare technicians in proper inspection, repair and maintenance procedures for artificial turf sports fields. For over 15 years, our team has been providing colleges, high schools, and recreation departments with reliable and affordable top-quality turf maintenance and repair services. Our experience and specialized skills allow us to proactively identify potential problems before they cause a game cancellation or injury. We can even teach you to identify outdoor and indoor turf field issues that require a SportCare technician's expertise. At SportCare, our entire business revolves around turf field management, so we are 100% dedicated to providing you with outstanding turf maintenance and repair services.
Top-Notch Artificial Turf Maintenance Services
Our expert maintenance and repair services help prevent injuries to athletes and extend the life of your artificial turf fields. We'll create a turf field maintenance plan that fits your budget and keeps your synthetic turf fields safe for play and looking their best. Turf field manufacturers like Shaw, FieldTurf, A-Turf, and AstroTurf depend on SportCare's maintenance and repair technicians to keep their turf fields attractive and safe for play. What's more, we make your warranty claims hassle-free by handling your warranty claims directly with your turf field's manufacturer.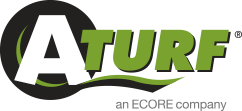 The SportCare
Guarantee
We guarantee the quality of our repairs with a lifetime warranty. Our expert artificial turf maintenance and repair services include:
Turf Maintenance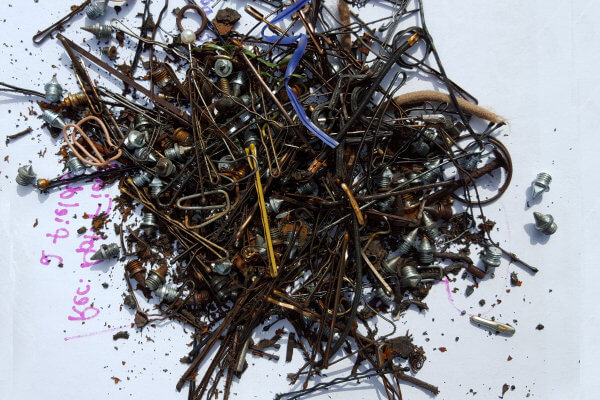 Ferrous Metals Removed from Field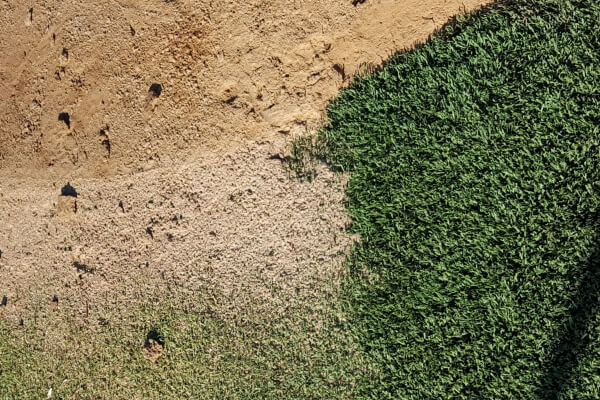 Clay Removal Process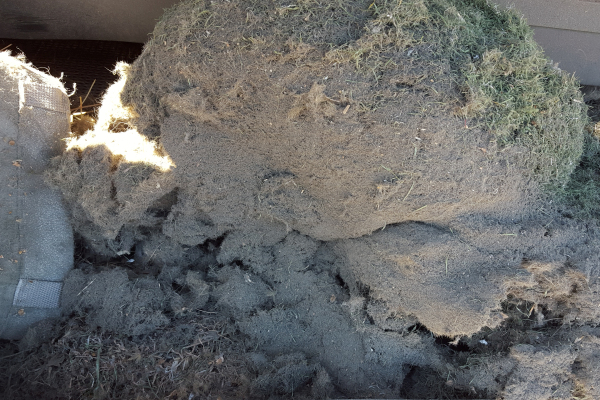 Debris Removed by Hepa Filter
Modern Equipment
SportCare only utilizes state of the art, industry proven equipment. Our units lift fibers, remove the top layer of infill, separate debris from infill, and redistribute infill back into the turf. A powerful vacuum with a HEPA filter removes lighter, finer debris such as human hair, dust and dander. A grooming brush is used to level out the infill across the field.
The Cost Of Not Maintaining Turf Fields
Debris such as broken fibers, sunflower seeds, mouthguards, ferrous metal, bottles and general debris can quickly accumulate on a field. Debris can wear the fibers quicker and can also impact the drainage of the field.
Ferrous metal such as nails, screws, clips, paperclips, hardware from equipment, track spikes, and other things that you might not believe. Our magnet will remove them all during the grooming process.
The SportCare Advantage
Our technicians will inspect every aspect of your field. From infill depth readings, inspection of sewn and glued seams, high wear areas specific to each sport are all documented and reported in our inspection reports. Any issues with your turf will be brought to your attention immediately to ensure there is no downtime in scheduling and that your field is performing to the manufacturer's standards.
All service contracts include:
Deep grooming
High use infill replenishment
Gmax testing
Magnet sweep
Surface brushing
Warranty and non-warranty repairs
Training for facility crew
Field evaluation and inspection report

New Jersey's Only

Factory-authorized

Synthetic Turf Field Maintenance Company

Serving Northern and Central New Jersey
As the only factory-authorized, independent turf field maintenance contractor in New Jersey, SportCare is relied on by manufacturers like AstroTurf, FieldTurf, A-Turf, and Shaw to inspect, repair and maintain their turf fields. Our certified field maintenance specialists have more than 15 years of experience keeping artificial turf athletic fields in northern and central NJ attractive and safe for play. Because we don't sell turf fields, turf field service is the mainstay of our business. We aren't distracted by large installation jobs. Avoid having your artificial turf sports fields shut down due to safety hazards. Depend on SportCare for expert, affordable synthetic turf maintenance and repair services that will keep your sports fields in top condition!
Get Started
Today!
Call (732) 560-8844 or email info@sportcaresfm.com today to learn how SportCare can help you keep your turf fields safe and playable.