NJ's Synthetic
Turf Repair

Experts

From time to time your field may require having some small repairs done. By getting to these problems quickly we can help minimize the damage to your turf field. We can handle all aspects of repairs including inlays, seams, vandalism, turf replacement, and sub-base repair.
Top-Notch Artificial Turf Repair Services
We take care of these small repairs free of charge when done while completing a contractual maintenance visit. Any repairs deemed excessive or needing more work than usual will be reported to the owner before any work continues.
Worn turf is a serious concern for athletes. These areas can post serious safety issues and can further damage the field if continued to be played on. Some high traffic areas will need to be replaced due to over use, lack of proper maintenance or age. Our team can cut out and replace these areas with new turf extending the life of the rest of the field. A repair can add years to the overall life expectancy, delaying the need to replace it.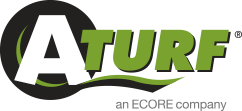 The SportCare
Guarantee
We guarantee the quality of our repairs with a lifetime warranty. Our expert artificial turf maintenance and repair services include: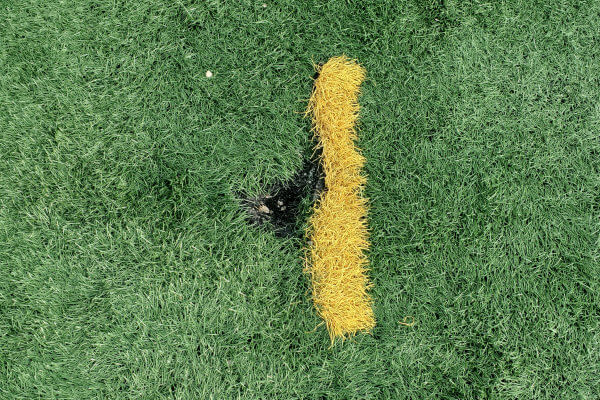 Worn Turf Replacement
When the high-traffic areas of your turf fields become worn out, SportCare can expertly replace them. We help extend the life of your turf sports fields and keep them safe for play by replacing small or large worn turf areas, such as the goalmouths, faceoff areas, and the middle sections of your playing fields.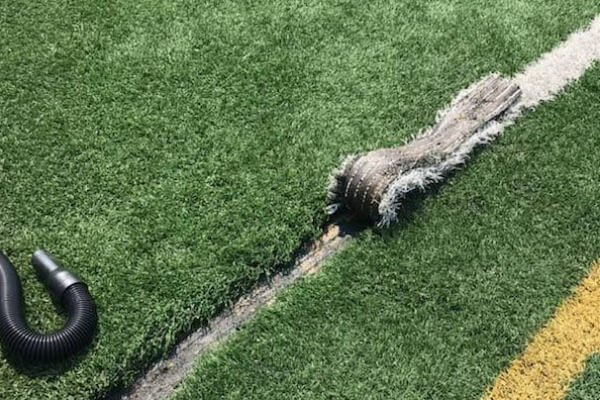 Inlay Replacement
Occasionally, the glue that holds down the inlays on your fields may loosen, causing the inlays to lift and posing a tripping hazard for your players. We can help you avoid field downtime and ensure your fields look their best by re-gluing or replacing inlays, including numbers, tic marks and hash marks, and more.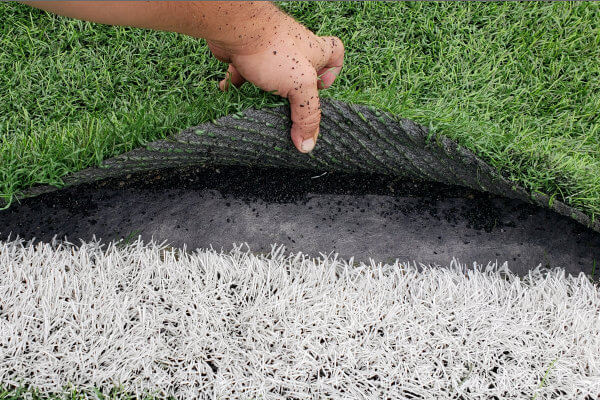 Seam Repair
With heavy field use, the seams of your artificial turf playing surface may begin to lift. The factory-authorized professionals at SportCare will expertly glue down the seams of your turf sports fields before crumb rubber builds up underneath and causes your players to trip and fall. Our priority is to keep your players safe and help you avoid the hassle of having an official cancel a game at the last minute.

New Jersey's Only

Factory-authorized

Synthetic Turf Field Maintenance Company

Serving Northern and Central New Jersey
As the only factory-authorized, independent turf field maintenance contractor in New Jersey, SportCare is relied on by manufacturers like AstroTurf, FieldTurf, A-Turf, and Shaw to inspect, repair and maintain their turf fields. Our certified field maintenance and repair specialists have more than 15 years of experience keeping artificial turf athletic fields in northern and central NJ attractive and safe for play. Because we don't sell turf fields, turf field service is the mainstay of our business. We aren't distracted by large installation jobs. Avoid having your artificial turf sports fields shut down due to safety hazards. Depend on SportCare for expert, affordable synthetic turf maintenance and repair services that will keep your sports fields in top condition!
Get Started
Today!
Call (732) 560-8844 or email info@sportcaresfm.com today to learn how SportCare can help you keep your turf fields safe and playable.